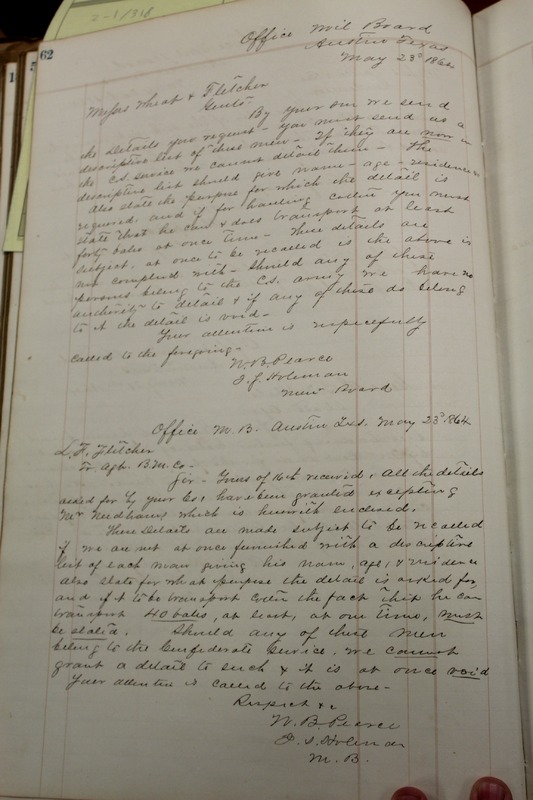 Dublin Core
Title
Letters from Military Board to Wheat and Fletcher
Description
Wheat and Fletcher, formerly of the Brazos Manufacturing Company, have written to the board asking for detail exemptions from the draft for a list of men in their employ. The Board replies approving most of their requests but specifying the terms on which such details can be granted.
Source
Records of the Military Board of Texas, Texas State Library and Archives Commission, Box 2-1/318
Publisher
Published here by W. Caleb McDaniel
Rights
This item is believed to be in the public domain. No copyright in the item is asserted or implied by its publication here.
Identifier
1A5AA8F2-F432-4EC5-846D-57501E593D27
Document Viewer