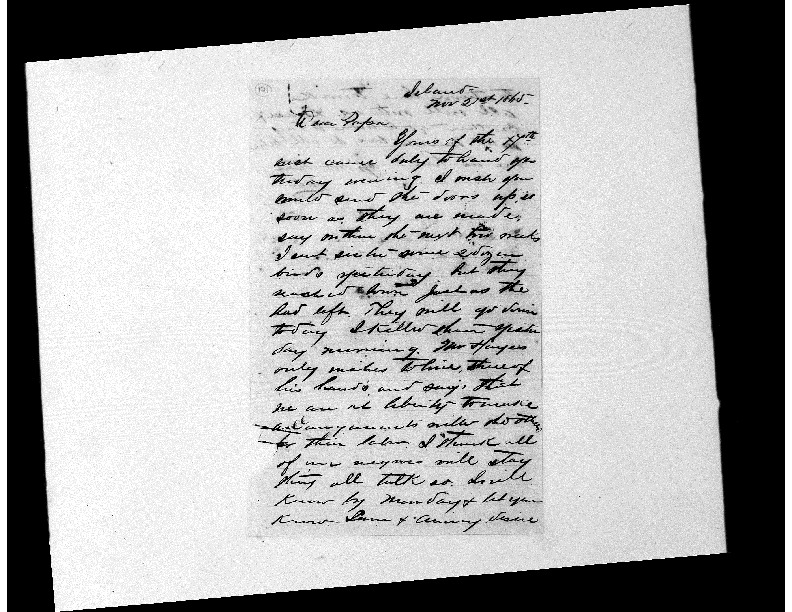 Dublin Core
Title
Letter from Jack Avery to Daniel Dudley Avery, November 21, 1865
Description
A letter from son to father discusses conditions on the Petit Anse plantation and arrangements for hiring laborers. According to Jack Avery, a Mr. Hayes "only wishes to hire three of his hands and says that we are at liberty to make arrangements with the others for their labor." He believed that "all of our negroes will stay," but he would not know for certain until Monday. Jack also mentions that Sam and [Aunty?] "desire to return here to work."
Publisher
Published here by W. Caleb McDaniel
Rights
This item is published solely for personal research and nonprofit educational use under the terms of fair use. No copyright in the item is asserted or implied by its publication here.
Identifier
EA06660C-C3ED-427B-B4BE-95730F5A9511
Document Viewer