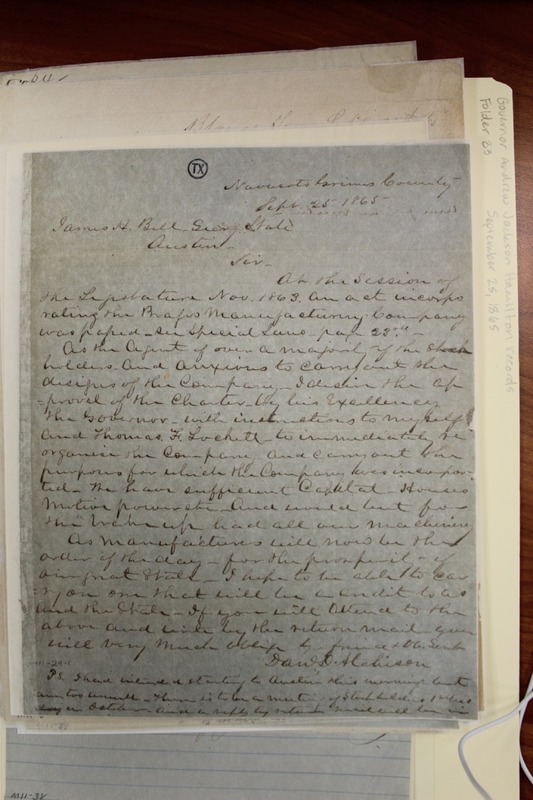 Dublin Core
Title
Letter from Daniel Atchison to Secretary of State
Description
Atchison writes from Navasota in Grimes County to ask that the charter of the Brazos Manufacturing Company, first incorporated by a special law in November 1863, be approved by the governor with himsel and Thomas F. Lockett in charge. He argues that "manufactures will now be the order of the day, for the prosperity of our great state."
Creator
Daniel D. Atchison
Source
Records of Governor Andrew Jackson Hamilton, Texas State Library and Archives Commission
Publisher
Published here by W. Caleb McDaniel
Rights
This item is believed to be in the public domain. No copyright in the item is asserted or implied by its publication here.
Identifier
FC2F639A-F4EA-49F6-90B1-2A149FDF9511
Document Viewer