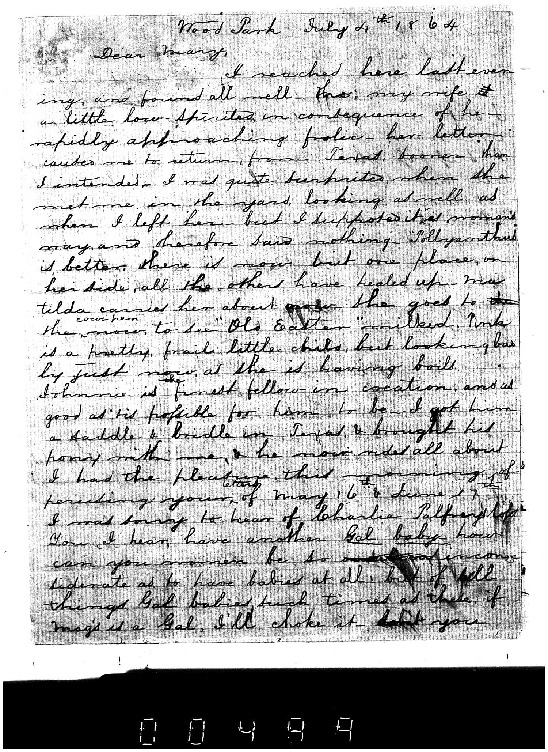 Dublin Core
Title
Charles C. Weeks to Mary Weeks, July 4, 1864
Description
In this dyspeptic letter, Charlie complains about having to support "my negroes in idleness" and also about the fact that "the vile animals runaway," including two whom he later caught and had "pickled."
Publisher
Published here by W. Caleb McDaniel
Rights
This item is published solely for personal research and nonprofit educational use under the terms of fair use. No copyright in the item is asserted or implied by its publication here.
Identifier
B2976A80-A717-4A2C-BE1A-16E79A610198
Document Viewer