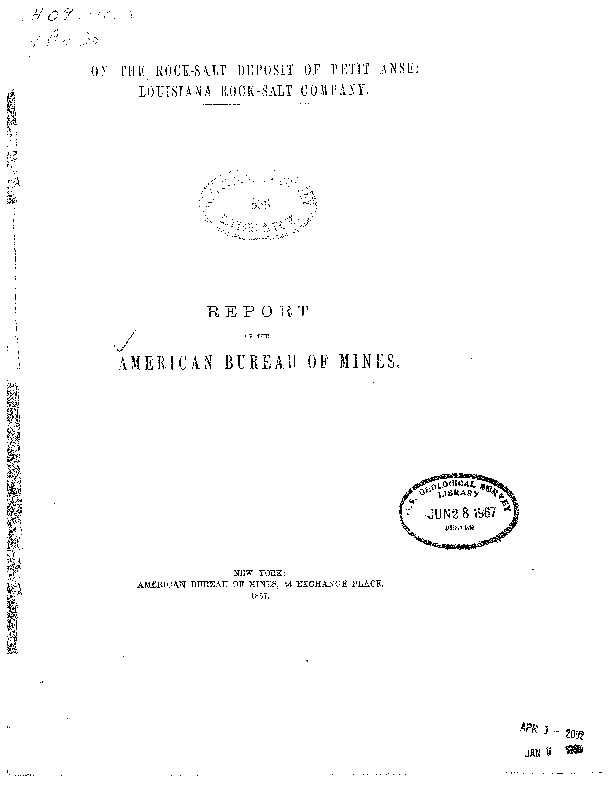 Dublin Core
Title
Bureau of Mines Report on the Salt Deposit at Avery Island
Description
This pamphlet, published by the American Bureau of Mines, reported on the geological characteristics and commercial potential of the salt deposit at Petit Anse Island. It also gives a brief history of the way salt was manufactured on the island during the Civil War.
Creator
American Bureau of Mines
Source
On the Rock-Salt Deposit of Petit Anse: Louisiana Rock-Salt Company (New York: American Bureau of Mines, 1867)
Publisher
Published here by W. Caleb McDaniel
Rights
This item is believed to be in the public domain.
Identifier
8A17CE06-6654-4BFF-9688-E2267D6E4D81
Document Viewer