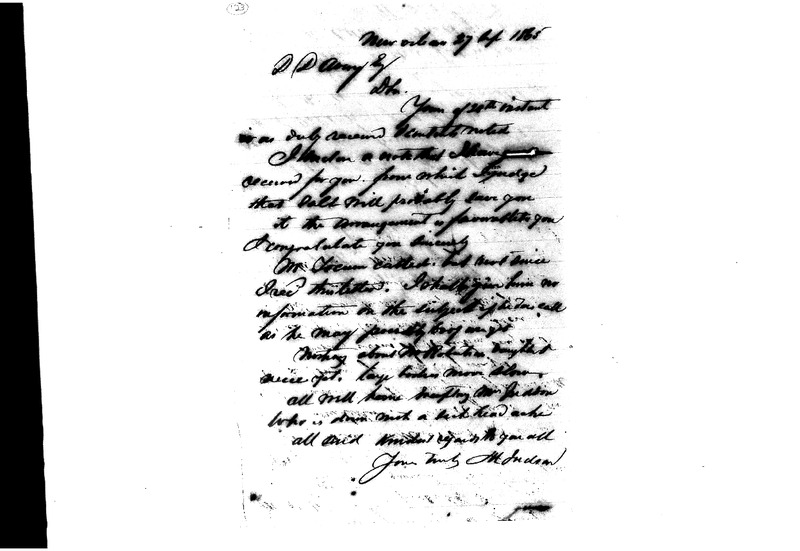 Dublin Core
Title
Letter from Mr. Judson to Daniel D. Avery, September 27, 1865
Description
Judson forwards a note by which he judges "that salt will probably save you."
Publisher
Published here by W. Caleb McDaniel
Rights
This item is published solely for personal research and nonprofit educational use under the terms of fair use. No copyright in the item is asserted or implied by its publication here.
Identifier
2A461D6E-D3E8-47B5-AFD9-10275E312147
Document Viewer