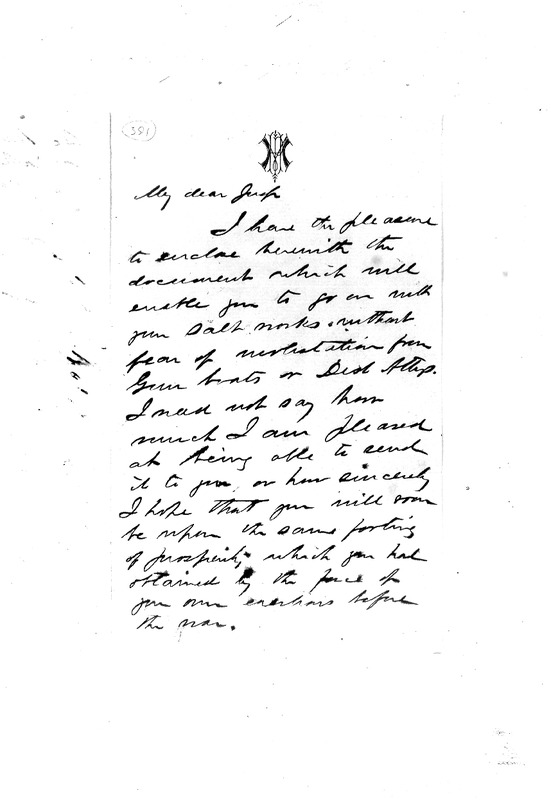 Dublin Core
Title
Letter from P. H. Morgan to Daniel D. Avery, October 19, 1865
Description
Writing from New York, Philip Hickey Morgan (a Louisiana Unionist) sends Judge Avery a document (not included) that he says will "enable you to go on with your salt works without fear of molestation from Gun boats or Dist Attys."
Publisher
Published here by W. Caleb McDaniel
Rights
This item is published solely for personal research and nonprofit educational use under the terms of fair use. No copyright in the item is asserted or implied by its publication here.
Identifier
5864E24B-BE67-4785-B758-2DAD53A71C9C
Document Viewer