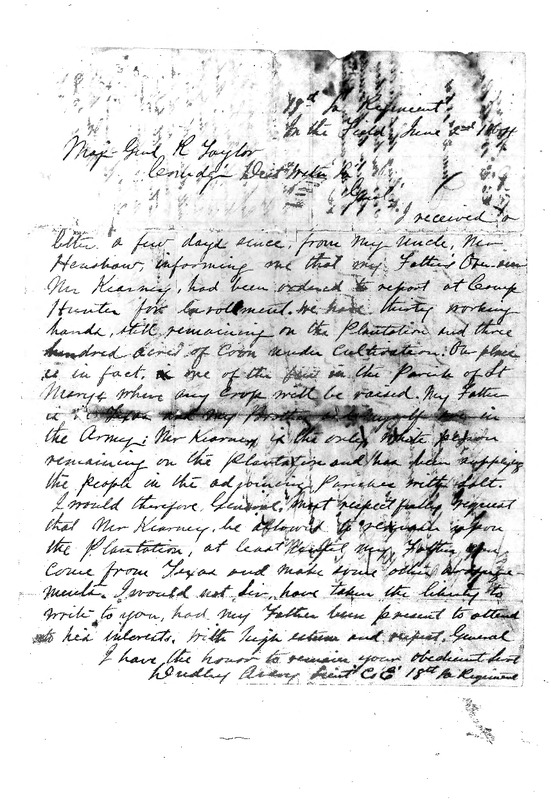 Dublin Core
Title
Letter from Dudley Avery to General Taylor, June 2, 1864
Description
Dudley Avery appeals to General Taylor to exempt "Mr. Kearney," the overseer at his father's plantation, from military enrollment. Avery explains that Kearney is "the only white person remaining on the plantation and has been supplying the people in the adjoining parishes with salt," while also overseeing the cultivation of "three hundred acres of corn" by "thirty working hands, still remaining on the plantation."
Publisher
Published here by W. Caleb McDaniel
Rights
This item is published solely for personal research and nonprofit educational use under the terms of fair use. No copyright in the item is asserted or implied by its publication here.
Identifier
3D6ED133-CE2E-414D-859C-C662784B361D
Document Viewer