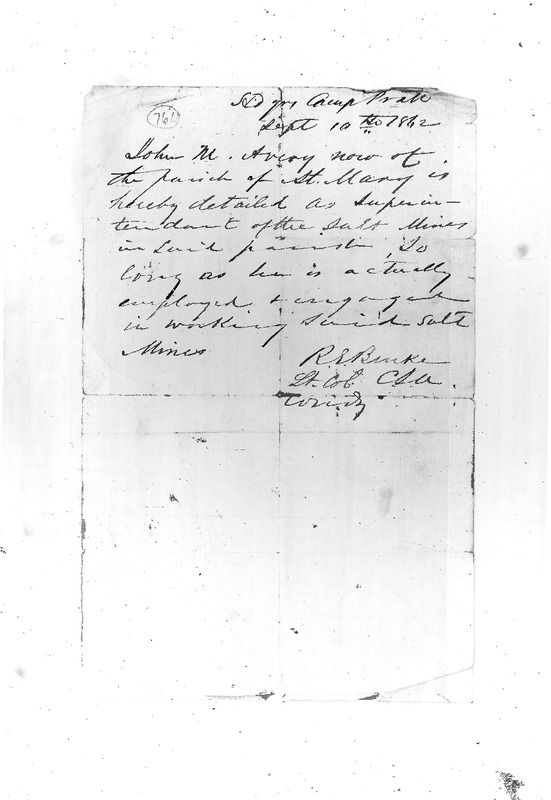 Dublin Core
Title
Detail Exemption for John M. Avery
Description
John M. Avery, son of Daniel D. Avery, was exempted from military service on September 10, 1862, because he was "superintendent of the salt mines" in St. Mary Parish.
Publisher
Published here by W. Caleb McDaniel
Rights
This item is published solely for personal research and nonprofit educational use under the terms of fair use. No copyright in the item is asserted or implied by its publication here.
Identifier
8D78B0CA-D3D0-4421-9A01-8325A4706C16
Document Viewer